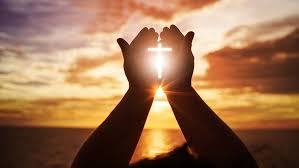 Prayer Weekends
One of the dreams that I have for New Life is to become a centre for prayer- 24/7. I would love to have people who come and pray for a few hours each week and collectively raise up a constant stream of intercession to the Lord every day and night of the year.
At the moment this is beyond our ability, but one day, by the grace of God, we will get to that place.
In the meantime, several times a year we have a Weekend of Prayer. The idea is that for just one weekend we try to cover about 36 hours of continuous prayer. At times we come close to that goal, but other times not so close. People sign up for just one or two hours in the course of a weekend and spend those hours praying, seeking the Lord and interceding for our church, our community and our nation.
If you would like to be a part of our next Prayer Weekend, please go to our sign-up page.