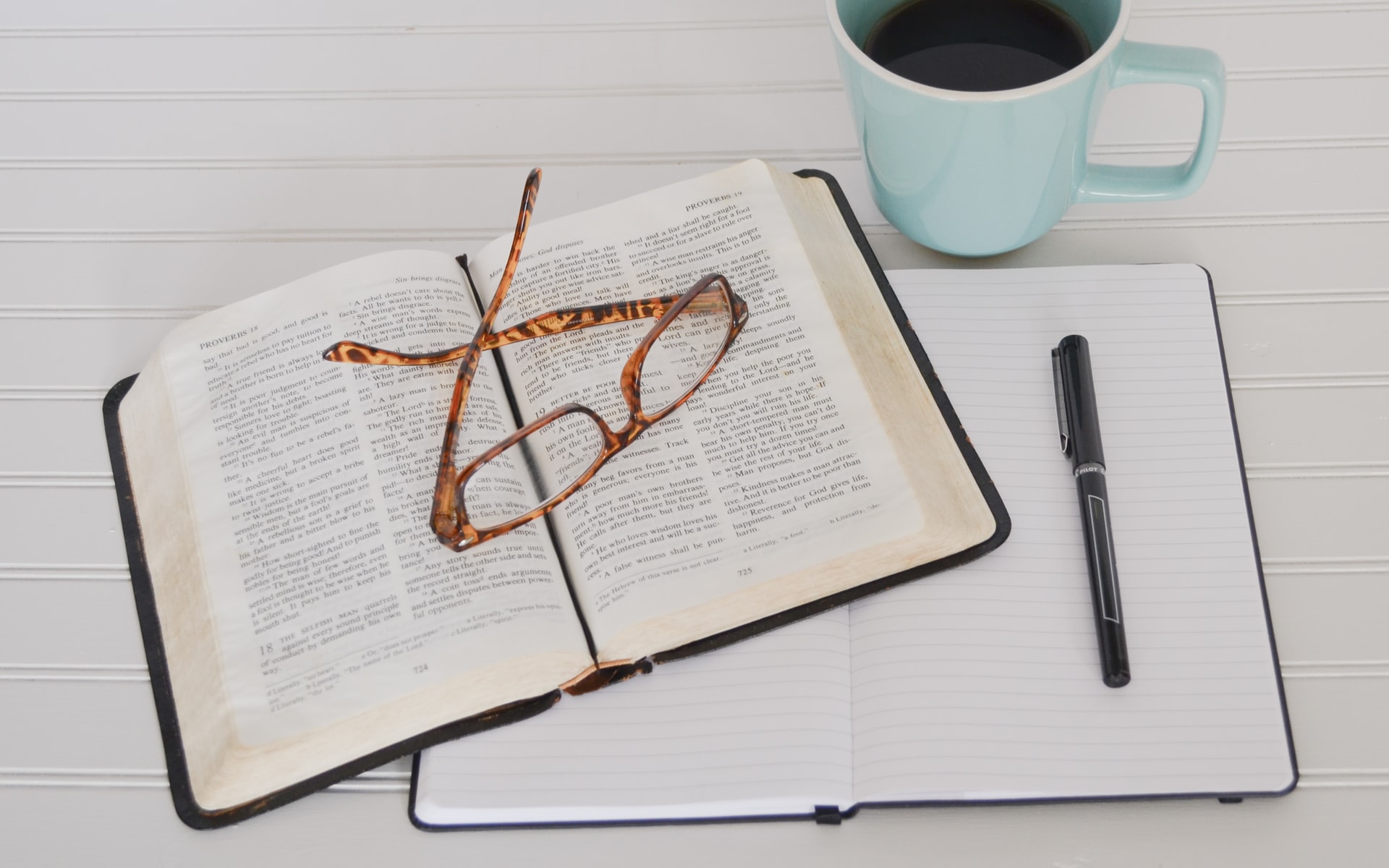 How To Read The Bible
An important part of growing in maturity in Christ is reading the Bible, the word of God. Jesus likened it to bread, when He quoted from Deuteronomy: But Jesus told him, "No! The Scriptures say, 'People do not live by bread alone, but by every word that comes from the mouth of God.'"
We know that the Bible is important but how can we learn to read it and understand it, most importantly to apply it in our daily lives?
Here are some ideas that will help you.
Firstly set aside a quiet time and place where you can actually expect to fit in maybe 30 minutes without interruption. Having a definite time and a place helps us to establish a habit over time, like brushing your teeth before bed every night.
For some people morning is better, while for others night time is better.
Secondly find a Bible you can read comfortably. If the text is too small or the language is too old or complicated for you, then find a Bible that works. Most people find the New International Version (NIV) or the New Living Translation (NLT) work best.
It is a good idea to use a print version rather than your phone. Phones can be distracting, with too many other enticing things to do. Also, a print Bible has a sense of holiness about it because it is a Bible and nothing else, whereas reading the Bible on your phone will seem like any other game or activity.
You will find a journal is helpful so you can write down any thoughts that you have from the passage. Writing things down makes them more real and more likely to be remembered.
So you have your Bible, your sacred space, your journal. What next?
If you are not using a Bible reading plan or aid, pick a book of the Bible and just read a section or a chapter. When I am in the Gospels, I will often read about 15 verses at a time. In the Old Testament I might read a whole chapter.
You have found your place in the Bible, now ask God to show you what you need to understand or know. It is important to allow the Holy Spirit to direct our thinking as we read His Word.
Read the passage a couple of times to get the meaning of what is going on. If a sentence or a verse really speaks to you write it down in your journal. Now concentrate your thoughts on that verse and let God speak to you.
When I am reading the Bible in this way, I use a format called SOAP:
Scripture: Write down that verse or sentence that God is highlighting to you
Observation: What is happening in the passage? Summarise the passage in your own words
Application: What does the verse I picked out have to say to me, my family, my work situation today?
Prayer: Write out a one or two sentence prayer based on your thoughts and reflections.
Resources
Some resources that might help you
There are any number of Bible reading aids available. Some of the most popular include "The Word For Today" available from Vision Radio and "Every Day With Jesus" available from koorong.com or word.com.au
Despite what I said about using your phone, there are a couple of apps that should be mentioned as being helpful
The Youversion Bible app has many Bible translations and a big range of Bible reading plans on many topics
There is an app called Lectio365 which has morning and evening readings and prayers in a structured format. You can either read or listen to the readings.
Search for these apps in your phone's app store.