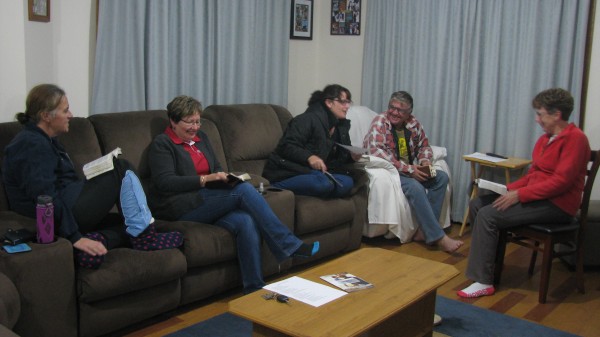 Yarning Circles
Recently we had the privilege of meeting a well-known Aboriginal pastor, Henry Weatherall. Henry has moved around regional NSW and ministered in places like Moree and Condobolin, as well as an itinerant ministry through much of the nation.
During our conversation, Henry said that he likes to get into prisons and minister to young indigenous inmates in yarning circles. In a small group, people share their stories and why they are there. Henry also shares his story of how God set him free from alcoholism and turned his life around.
Henry said that indigenous people really need to have these opportunities to get their hurts and struggles out in the open. Everybody needs that, otherwise we just carry the soul sickness around with us and never receive healing.
At New Life we emphasise our own yarning circles, which we call cell groups. In cell groups we have opportunities to share our stories and to minister to one another, all in the safe environment of people who care about each other. We laugh together, we worship together, we cry together and we pray together. All the time the Holy Spirit is deepening our love for one another and for Him.
This is an important part of our life together. We want to be healed, whole and strong to take the gospel of the kingdom to our friends and families.
Yarning circles – cell groups – whatever the name, they are a great idea.